Overview of Aviation Exams with Austro Control
Let's take a closer look at how you can take your Private Pilot Licence written exams with Austro Control.
The Role of Austro Control in Aviation Exams
It's important to note that Austro Control is the Aviation authority in the EASA member State of Austria. They hold official exams for ATPL and PPL in Austria but also offer to hold exams at designated schools worldwide. Students from any school can come to these designated schools and take their exams.
Designated Schools for Aviation Exams Worldwide
In Spain alone, there are around 10 designated schools. I recently visited one of these schools and spoke to the chief theoretical knowledge instructor, Maria Jose Gareli Fabrizi, who works for Aerodynamics Academy in Velez Malaga, located at Costa del Sol in Southern Spain. Maria Jose explained that they have sittings about 5 times a year and that students from Skypilot Academy are welcome to come and take their exams at their premises.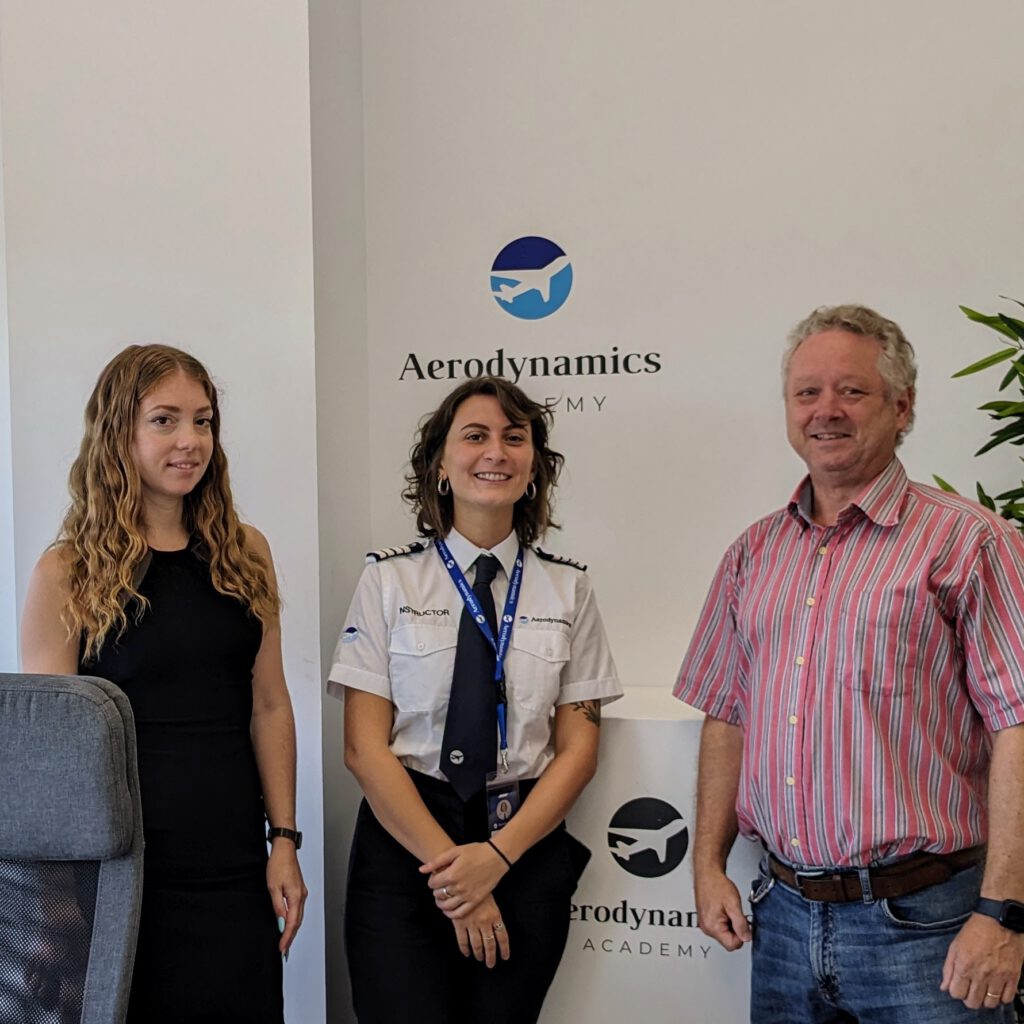 Exam Structures and EASA Part FCL Regulations
The written exams for the private pilot licence consist of nine subjects, and you have four attempts to pass each subject. EASA Part FCL states that students must take all their exams under one Aviation Authority. You cannot take some exams in one Member State and the rest in another.
The Flexibility of Retaking Exams with Austro Control
With Austro Control, you need to take all nine subjects on the first exam sitting, and if you do not pass a subject, you need to retake that at the next sitting. The downside could be that the next sitting for that school would be in maybe 2 months, however, you can go to another designated school and retake the subject you failed at their premises at one of their sittings. This flexibility is extremely helpful for students that do their theoretical knowledge course via distance learning. However, at Skypilot Academy, we aim for you to pass all nine subjects in the first sitting.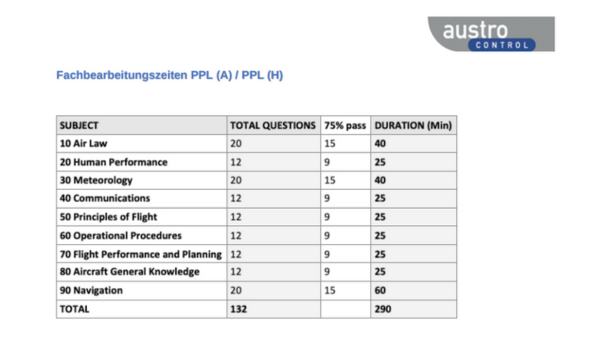 Selecting a Flight Training Provider after Written Exams
After you have passed your written exam, you will want to look around for a flight training provider to do your flight training. Maria Jose did not hide the fact that Aerodynamics Academy is a fantastic place to continue your training for the private pilot license. The accessibility is great because the school is located close to the Malaga Airport on Costa del Sol, and the weather conditions are usually very good all year round, which means fewer cancellations of your flight lessons due to poor weather.
Why Choose Austro Control for Your Aviation Written Exams?
Overall, the process of taking PPL written exams is made easier thanks to Austro Control and the designated schools they work with. It's great to know that there are options available for students who may not be able to take the exams in English in their home country.
In a later blog post, I will look closer at how to prepare for your exam. Meanwhile, you can read this post.
Start today and take a significant leap towards your pilot dream